Welcome to our farm
where the good things grow.
"glenarty road is the culmination of our farming dream. 
to pay homage to the land, the region and our family history. 
to farm regeneratively for our future generations and bring innovation to our traditions.
to create an honest and inspiring travel destination, that weaves a tapestry of farming, wine and food. aligned with the seasons, our values and respect for nature.
we invite you to enjoy."
— sasha + ben mcdonald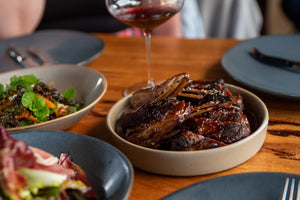 Australia's Best Destination Dining
Voted by Gourmet Traveller | 2023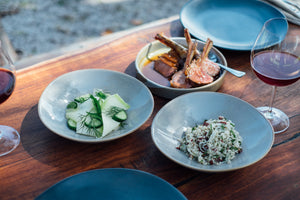 Best Regional Restaurant
in western australia + number 6 in the top 100 - 2021 wa good food guide
our rustic little farmhouse sits amongst our working farm, which has been home to our family for five generations. 
this patch of land has evolved from original bush to rich fertile soils, a sheep farm, a vineyard and a vegetable garden.
collectively this is distilled into a creative expression of wild wines, seasonal produce, grass-fed meats, house-made charcuterie and local goods in a farm to table style feast and real farm experience.
Wine Bar
wine tastings + charcuterie
Wine Bar
wine tastings + charcuterie
Farm Collective
a seasonal experience - from our farm to your table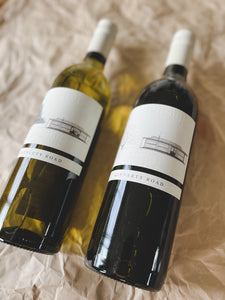 Wild Wines
explore our collection of wines
Farm gates open
| WED - SUN |
wine bar - 10am to 5pm
farm feast - 11:30am to 2:30pm
| MON |
wine bar - 10am to 4pm
farm feed - 11:30am to 2:30pm