Dig a little deeper
and go beyond the farm gate with our bookable experiences.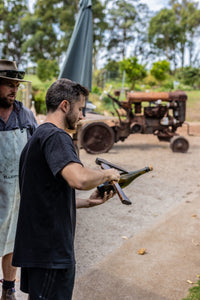 Forage on the Farm
W I N E + F O O D + F A R M
experience glenarty road beyond the farmhouse, on this ultimate farm, food and wine foraging adventure.
on our journey through the farm, you will taste and enjoy up to 10 wines right at the source, as we forage and enjoy a roaming four-stage feast of seasonal produce, farm snacks, house made charcuterie and freshly baked bread.
the ultimate adventure for the true epicurean who is looking for an in-depth and down-to-earth farm experience.
$140 per person. 12:00pm. wednesday to monday.
Learn More + Book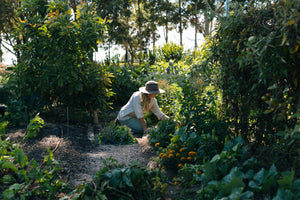 Where Good Things Grow
G A R D E N + W I N E
wander into the depths of our regeneratively raised kitchen garden for an informative and inspiring walking and talking tour.
then let the garden path lead into an insightful wine tasting with a spread of food foraged from around the farm.
$65 per person. 11am. wednesday to monday.
Learn More + book
Wild Wine + Farm Food
W I N E + F O O D
a wild wine and farm food experience. explore our collection of wines through a curated and in-depth comparative style tasting with a spread of freshly baked bread, house-made curd and charcuterie. $35 per person. wednesday to monday.
Learn More + Book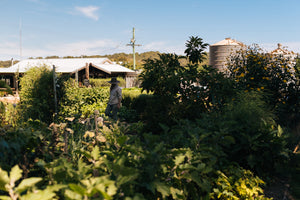 Raised Regeneratively
G A R D E N
with a refreshing spritzer in hand, join us for a guided wander through our working farm and gardens.
learn how we regeneratively grow abundant and nutritious fresh produce and how it is translated into our farm to table experience.
$35 per person. 3:30pm. wednesday to sunday.
Learn More + BOOK
Farm to table feast
book a three or five course feast
Farm gates open
| WED - SUN |
wine bar - 10am to 5pm
farm feast - 11:30am to 2:30pm
| MON |
wine bar - 10am to 4pm
charcuterie - 11am to 3pm